Happy New Year! Want to know How to Stop smoking in January NY 2018! Best tips for 'How to Quit Smoking' as a New Year Resolution 2018. Give up tobacco for good!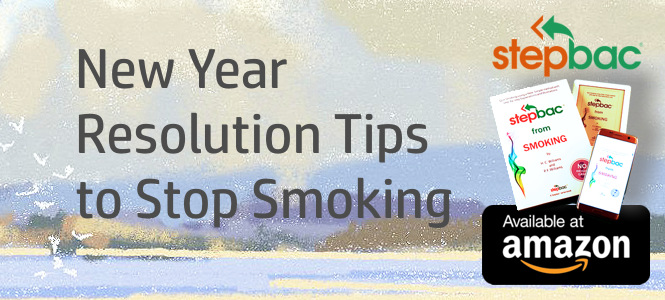 January 2018. Here are our Top tips to help you finally make a success of your New Year resolution to Quit Smoking this next January. Is quitting smoking your top New Year Resolution in January 2018? Then find out how to make it work!

Studies show that around half the population make a list of "New Year's Resolutions". Most of them are about self-improvement and better health. Quitting smoking is one of the toughest of all New Year resolutions. It usually takes the number one spot on the list of NY resolutions for smokers. But like many NY resolutions, giving up smoking takes a little more than just resolve.
To quit smoking you need a real plan and a real understanding of how to quit. In other words you need to learn how to quit smoking before you actually quit to make it happen. Sound confusing? Read on and we will try to explain.


So a resolution is defined as a "firm decision to do something - or not to do something". January represents a new start - a new year, which makes it feel like the perfect time for a firm decision to start on a better and healthier future. A new year is a fresh start for a healthy life which explains why many people feel that a new year resolution is a good time to start. The good news about NY resolutions is that they can be started anytime in January, which means that you have 30 days to start your resolution.






But how do you actually make your Quit Smoking New Year resolution work? How do you really succeed in giving up smoking this January 2018? It's easy to quit on January 1st. Many of us are asleep half the day. Waking up with a hangover also makes quitting smoking an easy challenge on the 1st January. But then what happens when the old habits and cravings start up?






The real challenge for a quit smoking New Year resolution is on January 2nd and every day after that in January. Resolve quickly crumbles into dissolve and the sad truth is that many New Year's resolutions, including giving up smoking, fail by the end of January.
After a few years of failing New Year Resolutions, what usually happens, is that we make one last resolution which is to stop making resolutions! We give up up on New Year resolutions altogether. Instead of quitting smoking - we quit resolutions! That's when we cross over to the other half of the population who don't make New Year's resolutions.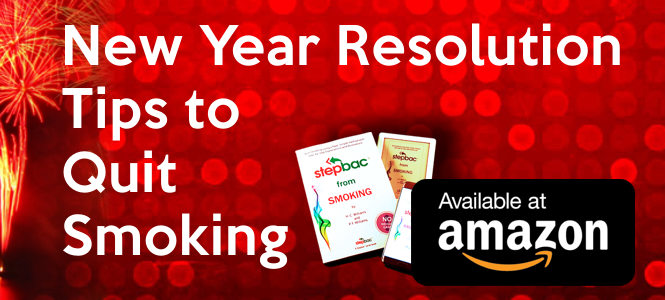 Don't give up hope just yet. If you are reading this page, then that is good news because you still believe a quit smoking New Year's resolution can work. And it can! You can quit smoking as a New Year Resolution in January 2018. You just need to learn how. When you know how, then you can quit.

For you to succeed with a Quit Smoking New Year's resolution, your plan should be to LEARN HOW to quit smoking. Forget 10 easy tips. Forget just telling looking at yourself in a mirror and telling yourself "I can do it!" You can't do it! Not by yourself. Not without help!

Listen. Anyone can start to smoke. That's easy! Quitting smoking is hard. Quitting cold turkey is the best way to quit, but you need to learn how to do it.

People think that because they started smoking by themselves, then they can quit themselves - just by using willpower. I wish it were true, but sadly it's not that simple.

Smoking is complex. It's a mix of habits, cravings, nicotine addiction and it can't just be turned off by you telling yourself that it's over. You need to learn and understand how to quit.




Willpower is usually not enough to quit smoking cold turkey. Look at the word 'willpower.' It is the power of your will. To quit smoking you need to strengthen and prepare your will for the fight against nicotine, which rules your brain and makes you smoke.

The way to pump up your willpower is to give your will the power of information. Information is the power which makes your willpower strong.

If you learn the information about what it takes to quit smoking and how exactly to change the habits to quit smoking then you will have strong will power to fight the nicotine withdrawal symptoms, the smoking habits, and the smoking cravings.

You must learn and understand the powerful information about your smoking habits, cravings and learn how nicotine from cigarettes has affected and changed your brain and body. When you have this powerful 'quit smoking' information, then you will be ready to quit.

To quit smoking you need a little help because you have to learn how to quit smoking cold turkey. When you know how – then it's easy to quit smoking turkey cold turkey.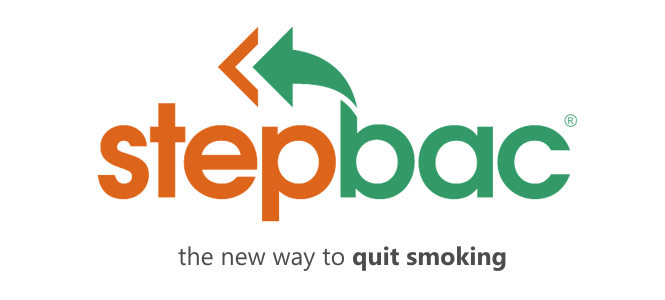 So what is the information you need? I could tell you now, but it would fill a book. That's why we wrote a book about quitting smoking called "Stepbac® from Smoking."

Stepbac® is a method to quit smoking cold turkey. Stepbac® from Smoking teaches you in a easy-to-read clear step-by-step way how the Stepbac® method to quit smoking works.

You can find all the powerful information you need to plan your January 2018 New Year Resolution to stop smoking once and for all in our book.






"Stepbac® from Smoking" has over 40 illustrations and costs less than 2 packetsof cigarettes so it won't bankrupt you to read it. It takes a couple of hours to read. Even teenagers have read it and enjoyed it and found it easy to follow.






"Stepbac® from Smoking" is available on Amazon. You can buy it in paperback or as a Kindle e-book to read on your kindle, tablet or smartphone.

Click below and make your January 2018 Quit smoking New Year's Resolution work. Be a non-smoker in 2018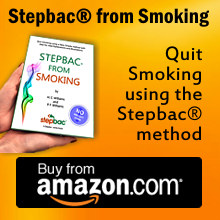 DISCLAIMER. Individual results may vary

Please click on the link below to view the book in the Amazon Bookstore.



Tweet about this page https://t.co/RgVz9P6Xjm