Carl and Peter Williams, founders of Stepbac method and authors of Stepbac books.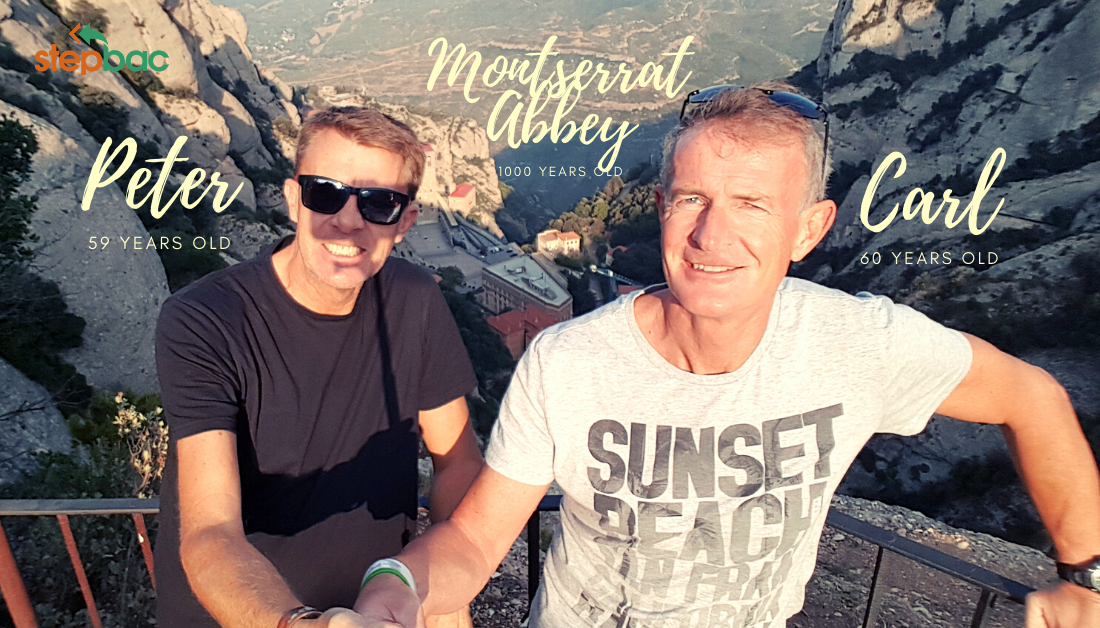 We're Carl and Peter Williams. We created the
Stepbac® method
in 2014.
We're brothers of English/Danish origin who are now long term residents of Spain.
We're 61 and 60 years old. We created the Stepbac method in our mid 50s - and we did it to improve our own health, not our wealth.
We wanted a simple way to stop constantly being tricked and manipulated into creating new unwanted and unhealthy lifestyle habits, so that our quality of life would not decline in the our later years.
We started to take a Stepbac and we were amazed at how easy it was, and is, to regain control of our own health, well-being and happiness. Stepbac has worked extremely very well for us personally and we want to share our method with everyone.
6 years and 3 books
We've already spent 6 years developing and testing Stepbac. We written and published 3 Stepbac books. We know Stepbac works. And we've never been healthier or happier. We're still in it for our health, not our wealth. As we move into the last half of our lives, we can see more than ever that health is the real wealth you need in life - and it can't be bought - it can only be acquired.
We're confident we can manage the expansion of Stepbac .We've got 80 years of combined experience in business as an entrepreneurs in a wide variety of fields in many countries and languages, ranging from Greenland to Mexico to Spain. Our most recent company was a tourist business in Barcelona, which we closed in 2020 and 2021 due to the Covid pandemic.
But in 2020 at the height of the Covid-19 pandemic, to help people get through confinement without overeating, we still gave away hundreds of e-book editions of our book 'Stepbac from Overeating' and reduced the price of our quit-smoking book 'Stepbac from Smoking' to help others.
We always do our very best. We're honest, hardworking and we're not greedy. Of course, we'd like to make a decent living for our efforts, but we also want to help others have better lives.
To date we have written and published three books in the Stepbac series: Order below
Stepbac

from Smoking
Stepbac from Overeating
Stepbac from Smartphones
More titles are on the way.
---
© Copyright - All content copyright Stepbac
®
- unless otherwise stated.