About the creators and writers of the Stepbac® books Carl and Peter Williams

The Stepbac® method was created by brothers Carl and Peter Williams, who live near Barcelona in Spain. They are 60 and 59 years old. They created the Stepbac method in their 50s as a way as simple way to stop being tricked and manipulated into unhealthly lifestyle habits - and to learn how to take a Stepbac to regain control of health, well-being and happiness. Now they are sharing this method with everyone.

In 2020 at the height of the Covid-19 pandemic, to help people get through confinement without overeating, Carl and Peter gave away the e-book edition of their book "Stepbac from Overeating" away free and reduced the price of their quit smoking book "Stepbac from Smoking"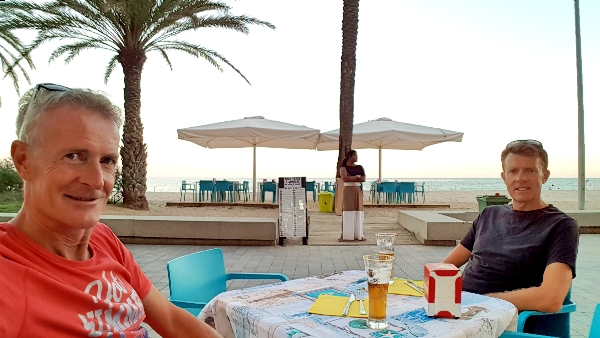 To date Carl and Peter have written and published three books in the Stepbac series: Order below

Stepbac from Smoking, "Stepbac from Overeating and Stepbac from Smartphones.

More titles are on the way







When nor writing or working as tour guides, Carl and Peter offer motivational talks and courses based on the Stepbac® method and the Mediterranean lifestyle.

Peter and Carl have an international background in many fields and countries.
---
© Copyright - All content copyright Stepbac
®
- unless otherwise stated.