How is your New Year Resolution to quit smoking going? Help and tips on How To Stop Smoking Cigarettes Cold Turkey using a NEW and effective method and book called "Stepbac® from Smoking.


Happy New Year! Good luck with your Stop smoking New Year resolution. This is our guide with Help and Tips for how to plan to stop smoking cold turkey!
There is a new and better way to learn how to quit smoking in January. It's called the Stepbac® method!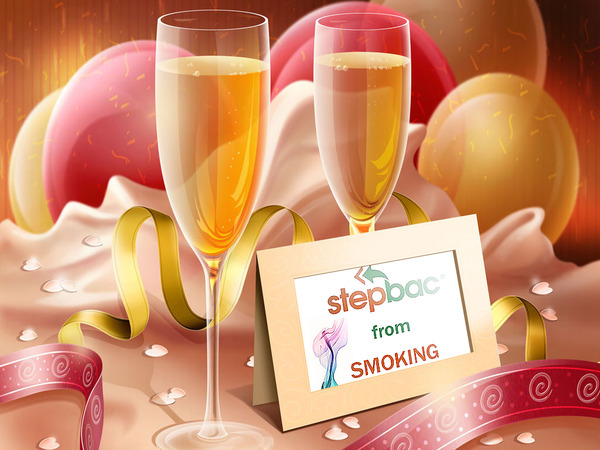 It is easier than you think to learn how to quit smoking and it can be done in around 2 hours - this is the time it takes you to read the quit smoking book "Stepbac® from Smoking".
Order the Stepbac book today in paperback or on Kindle and you could be a non-smoker tomorrow!
How can the book help you. Do you really have to read a whole book to be able to quit? Isn't there an easier faster way? Don't worry. "Stepbac® from Smoking" is easy and fast as it gets. There isn't really an instant way to effectively quit, but this is an easy-to-read book - it's fun and fast to read with over 40 illustrations.
The book and method explains in a clear and easy to understand way why it is hard to quit smoking by yourself. When you know why smoking is such a hard habit to quit, it teaches you how to quit. It is much easier to quit with this help and knowledge and you have a much better change of remaining a non-smoker when you are in control of the quit smoking process.
After you read it you will feel ready to give up smoking and you will know how. Anyone can stop and it is easy to quit smoking - when you learn how.



New Book to quit smoking that is fun and interesting to read.
You will learn how to how to quit smoking cold turkey in an easy-reader book with over 40 clear illustrations to help explain the Stepbac® method. Its fun and interesting to read and only takes a few hours. You will learn why you started smoking, why it is so tough to quit by yourself and how to quit without nicotine gum, patches, vaping or other nicotine replacements
If you have already tried gum and patches and vaping without success, or read other books without success, then we think this book can help you. It explains very clearly about smoking habits and it shows you how you can change existing smoking habits into new non-smoking habits.
Changing habits is one of the keys to fighting cravings and nicotine withdrawal symptoms.
Watch this short Youtube video below to look inside the book or read a free sample on Amazon on Kindle or in paperback
"Stepbac® from Smoking" makes it easy to quit cold turkey for anyone who really wants to quit.

Try it today! You can order a free sample on Kindle or buy a paperback book on Amazon.This is a small investment that could change your life. To learn how to quit smoking cold turkey buy this book, now to learn how to take a Stepbac® to the day before you started smoking by quitting cold turkey and becoming a non-smoker.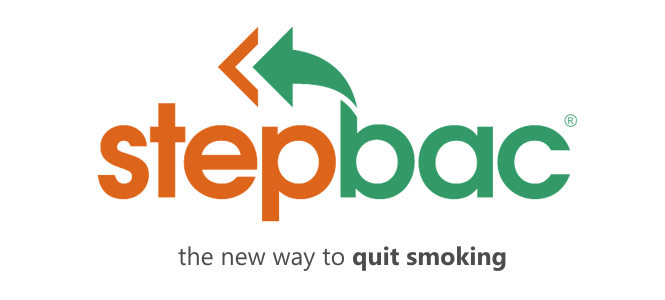 Stepbac® is a quit smoking method based on modern research

Stepbac® from Smoking" is a new Quit Smoking book published in 2016. This will be the new leading book and method for quitting smoking. The Stepbac® method is a new, simple way to quit smoking cold turkey with step-by-step explanations and over 40 illustrations to help you stop smoking cold turkey.

It's easy to quit smoking when you know how, and Stepbac® teaches you how to quit once and for all. "Stepbac® from Smoking" is based on modern and recent research and the personal experiences of ex-smokers. The book is easy, fast and fun, both to read and understand and the method is easy to use. After you learn the method there are no additional costs or products to buy.


You can smoke if you want, while you read the book and at the end of the book you are asked to smoke your last cigarette and after that you will be an non-smoker. We think that after reading our book anyone can stop smoking using the new Stepbac® method.

The book has simple explanations with many clear illustrations and diagrams to help you take a "Stepbac®" to the day before you starting smoking, so that you can take back control of your life and change your old smoking habit to a new non-smoking habit forever.

"Stepbac® from Smoking" is a natural way to quit smoking without gaining weight or without using pills, nicotine patches, nicotine gum, hypnosis or acupuncture or e-cigarettes.
New Year Trivia
Visit Timeanddate.com for some fun New Year Trivia including a link to the printable calendars which can help you quit smoking


DISCLAIMER. Individual results may vary

Please click on the link below to view the book in the Amazon Bookstore.






---