HFSS food. What does HFSS mean when used about food. HFSS means High Fat, Salt and Sugar.
HFSS is an acronym used to described food that is high in fat, sugar and salt content.
HFSS is mostly used in reference to junk food, fast food or processed food because HFSS food is generally considered to be the main cause of obesity.
Related Stepbac articles
How to improve your immune system
How can I lose weight after 40?
Poor diet kills one in five globally

---
Read "Stepbac® from Overeating" today
How to get paperback or e-book edition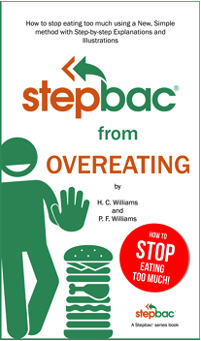 Buy Stepbac from Overeating editions of "Stepbac from Overeating"

Stepbac®gives away free books to front-line heath care workers and teachers if possible kindly consider making a small donation after you have read this book if you feel it helped you. Thank you.

DISCLAIMER.
Individual results may vary and Stepbac is cognitive behavioural method that requires some willpower from reader.
© Copyright - All content copyright Stepbac® - unless otherwise stated