Stoptober 2019. Stop smoking in Stoptober. Stop Smoking for Stoptober 2019 using "Stepbac® from Smoking" method.
Stoptober
is a
28-day smoke-free challenge
in October
.


Stoptober is part of '
Smokefree
', which is a UK public health campaign initiated and supported by 'Public Health England', which is an executive agency of the Department of Health in the UK.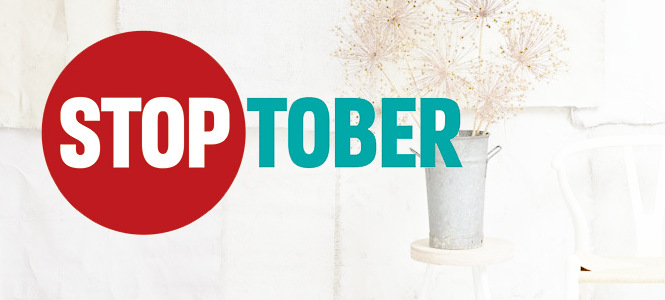 Stepbac
®
from Smoking is a method to quit smoking which is not offered by Stoptober but we think Stepbac
®
is a
better way to stop smoking
because it does not use medication, nicotine replacement products or additional treatment.
The aim of Stoptober is to help people stop smoking and so of course you can use the
"Stepbac® from Smoking"
method in October if you want.
Read a free sample from the book
"Stepbac® from Smoking"
on Amazon and learn how you can
stop smoking in Stoptober
by yourself.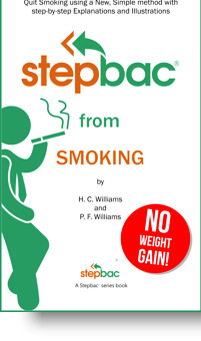 Stoptober
was first introduced on 2012 in the United Kingdom (UK) - it has taken place every year since then for
4 weeks
from the
1st October until 28th October.
The
Stoptober
idea was inspired by stop smoking research that indicated that if one could
stop smoking for 4 consecutive weeks
, then smokers would have a
five times higher
chance of stopping smoking successfully.
This research
combined
with the belief that if many people could stop smoking at the same time and get support from other smokers, their families, employers, communities, charities and other partners, then
they would have a better chance
of not smoking again.
Smokers in the United Kingdom
can sign up free to participate in the
Stoptober challenge.


Then for
for
28 days
they get free support via email, apps and social media with information, advice and daily tips to help them through the 28 day quit smoking challenge.
Stoptober support tools include elements like a Stoptober 28 day calendar to track progress, a "health and wealth" wheel to track savings from not smoking, a smartphone app with 28 daily updates and quitting advice via text and email messages for motivational pick-me-ups.
An important Stoptober factor is that smokers in the Stoptober social media community can give and get support from thousands of other people in the Stoptober challenge.
Can I use Stepbac® for Stoptober?
Yes, you can use the Stepbac® method for Stoptober.
Stoptober is all about
support and encouragement
for people who want to stop smoking.
Stoptober does not recommend or endorse any one specific way to quit smoking, so all smokers who join the Stoptober challenge
can decide themselves
how they want to quit smoking.
So if you want you can choose to use Stepbac
®
method and still be part of the Stoptober challenge, however please note that we do not support the use of nicotine replacement products.
We believe in quitting without any help, except using the Stepbac® method to help you
quit 'cold turkey'.
Stepbac® and "Stepbac
®
from Smoking" does not have any form of association, approval or endorsement by Stoptober, but
we support Stoptober
fully and encourage smokers to try "Stepbac
®
from Smoking" adn to support people who would like to use the Stepbac
®
method during Stoptober.
This means that if you want to try
quitting using the Stepbac®
method in October 2019, then all you have to do is order the "Stepbac
®
from Smoking" on
Amazon
and read it.
It will
only take a few hours
to read and then you will know how to stop using the Stepbac
®
method and of course you can still enjoy the support of the Stoptober community. The "Stepbac
®
from Smoking" book is an
easy-reader
and has many clear illustrations and diagrams.
In the UK around 150,000 smokers join the Stoptober challenge every year and one million people have signed up to Stopotober since it was first launched in 2012, which is a fantastic result.
The UK has around 8.5 million adult cigarette smokers corresponding to about 14% of the UK adult population.
The name Stoptober has caught on in other parts of the world where the month of October is being used to highlight ways to quit and to encourage smokers to stop.
In a few years time we think it would be wonderful if Stoptober could become a global phenomena with global activities, events and the support of many communities and quit smoking methods, including methods like
Stepbac®,
to give smokers a big helping hand into a new smoke free life.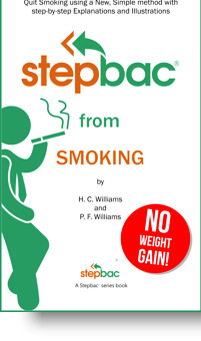 DISCLAIMER
. Individual results may vary

Read more about Stoptober 2019 here
https://www.nhs.uk/smokefree