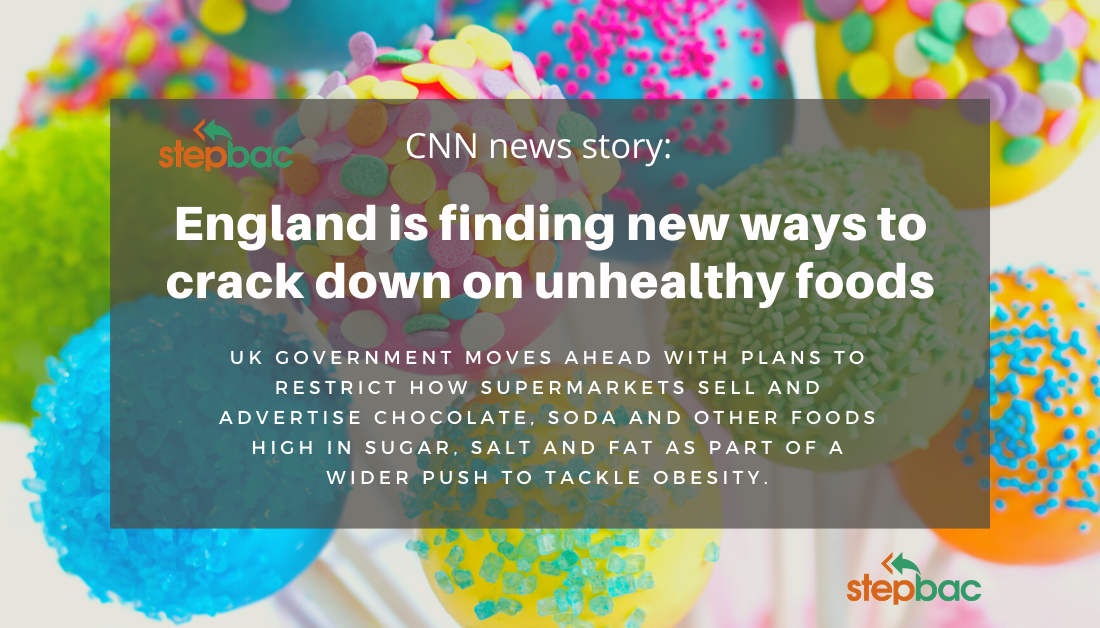 CNN reports that "England is finding new ways to crack down on unhealthy foods'" Read the full story
here
In this story CNN reports that the UK government moves to restrict how supermarkets can sell, bundle and advertise chocolate, soda and other foods high in sugar, salt and fat as part of a wider government plan to reduce obesity in the UK which is among the highest in Europe. The food industry is opposed to this move.
This government move is welcomed byStepbac
®
. In our book
Stepbac from Overeating
we explain how advertising and bundling is just one of the ways that the food industry tricks people into buying more food than they need, which is a directl cause of overeating. The book also teaches how to stop overeating using the simple Stepbac
®
method.
---
Stepbac from Overeating
Read "
Stepbac® from Overeating
" today
in paperback or ebook edition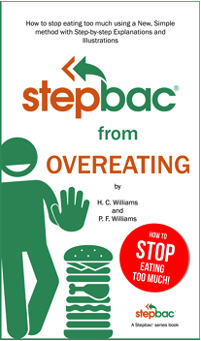 The
paperback
and
Kindle
ebook edition of "Stepbac
®
from Overeating" are available on Amazon
-
Paperback Stepbac from Overeating
-
Kindle Stepbac from Overeating
DISCLAIMER.
Individual results may vary and Stepbac is cognitive behavioural method that requires some willpower from reader.